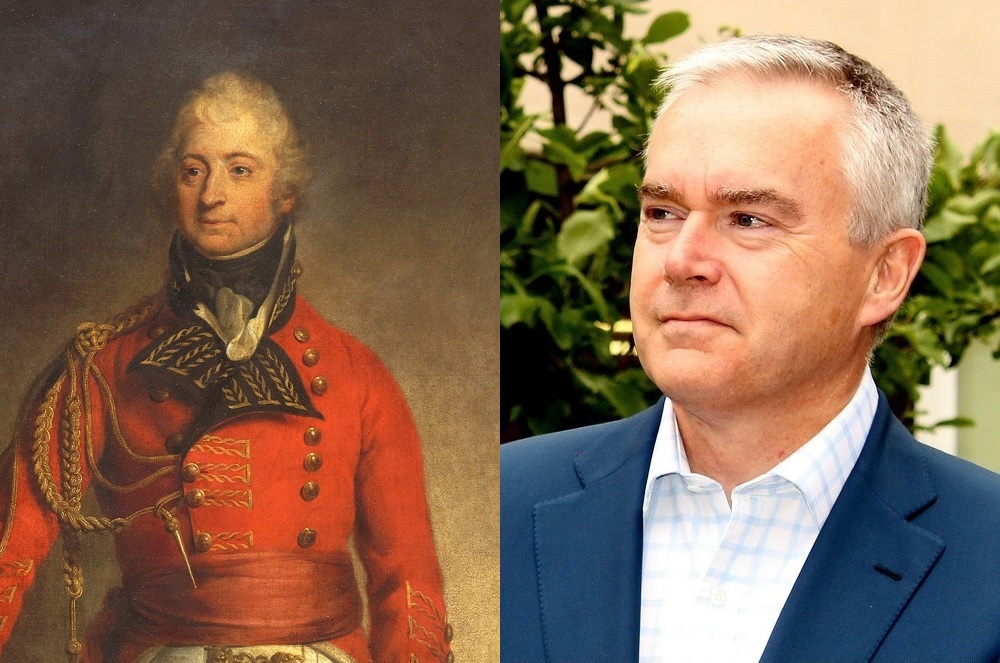 // = do_shortcode ('[in-content-square]')?>
BBC broadcaster Huw Edwards said he was "uncomfortable" that the National Museum was removing a portrait of Lieutenant General Sir Thomas Picton.
The decision to remove the portrait was taken as part of Picton Cropping, which is a youth-led initiative involving Amgueddfa Cymru and her community partner the Sub Sahara Advisory Panel.
But Huw Edwards questioned whether the decision amounted to "censoring history" and suggested that Picton stay put in order to remind Wales of its past.
Picton was once hailed as a public hero, but is also known for his cruel treatment of black slaves and free people, and for sanctioning torture during his rule of Trinidad from 1797 to 1803.
But Huw Edwards said, "As a journalist, I feel uncomfortable with this 'censorship' element of the story. Shouldn't Picton be left exposed to remind Wales of an aspect of its past – as shameful as it is? "
He also questioned the National Museum's suggestions that Picton's portrait would return soon after being "reinterpreted" with new information.
"The official statement is absurdly vague," he said on Twitter, "a process with no definite timeline – and talks about" replacing "Picton with that of" hero "William Lloyd. Is the plan to remove the" hero "in a few months and replace it with Picton?"
The National Museum statement said the portrait would be replaced with another portrait titled "Hedger and Ditcher: Portrait of William Lloyd".
The portrait was painted by Dutch artist Albert Houthuesen who was fascinated by the working life of charcoal workers in Trelogan, Flintshire while on vacation in the area with his wife in the 1930s.
'Including'
Kath Davies, director of collections and research at Amgueddfa Cymru, said it was "another big step" for the museum as she looked at its national collections and reflected on who they were exhibiting in their Faces of Wales gallery and why.
"This project replaces a work of art – which places great importance on someone whose actions as governor of Trinidad, even then, were considered cruel – with a festive portrayal of a worker – someone 'one that today we might consider a hero, "she said.
"For the future, Amgueddfa Cymru will create educational resources on the history and achievements of communities facing racial inequalities within our society. These will support the recently announced changes to the program by the Welsh government. "
Fadhili Maghiya, Director of the Sub Sahara Advisory Panel, said the aim was to build an 'inclusive' Wales, 'built on the foundations of equality and focused on community cohesion and recognizing the different cultures that exist in our country".
She said there was a need to "celebrate those who are representative of the society we live in. These people should be on display at the Faces of Wales Gallery".
In October 2021, Amgueddfa Cymru announced that two new works of art had been commissioned following an open call for artists to reinterpret Picton's legacy.
The new commissions are signed by the multidisciplinary Trinidadian and Tobagonian artist Gesiye and by Laku Neg, a group of four members of Trinidadian heritage who promotes the expression of knowledge of the African diaspora through the arts.