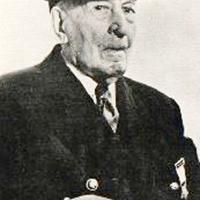 The very last verified Civil War veteran to die was Albert Woolson, a Union Army drummer from Minnesota who died on August 2, 1956, at the age of 109. Woolson, who never fought, was the last member of the Grand Army of the Republic and the organization disbanded after his death.
Woolson's death was a national topic with a seven-page story in Life Magazine and President Dwight D. Eisenhower commemorating his death with this statement: "His passing brings sadness to the hearts of all of us who cherish the memory of the brave men on both sides of the war between the states.
The last surviving Civil War veteran who saw combat is believed to be James Albert Hard. Hard, who was a drummer, lived to be 109 and died in 1953. As a member of the 32nd New York Volunteer Infantry, Hard fought in the battles of First Bull Run, Antietam, Chancellorsville, and Fredericksburg.
The last verified Confederate soldier was Pleasant Crump, who died December 31, 1951. There is another claim to be the last Confederate in William Townsend (died February 22, 1953) but his the date of birth remains unverified.
The last Union Civil War soldier in Missouri was John Hutchison, of Isabella, Ozark County, who died March 12, 1951, four days after his 105th birthday. Missouri's last Confederate was likely Johnny Graves, who died at the Confederate home of Higginsville in 1950 at the age of 108.