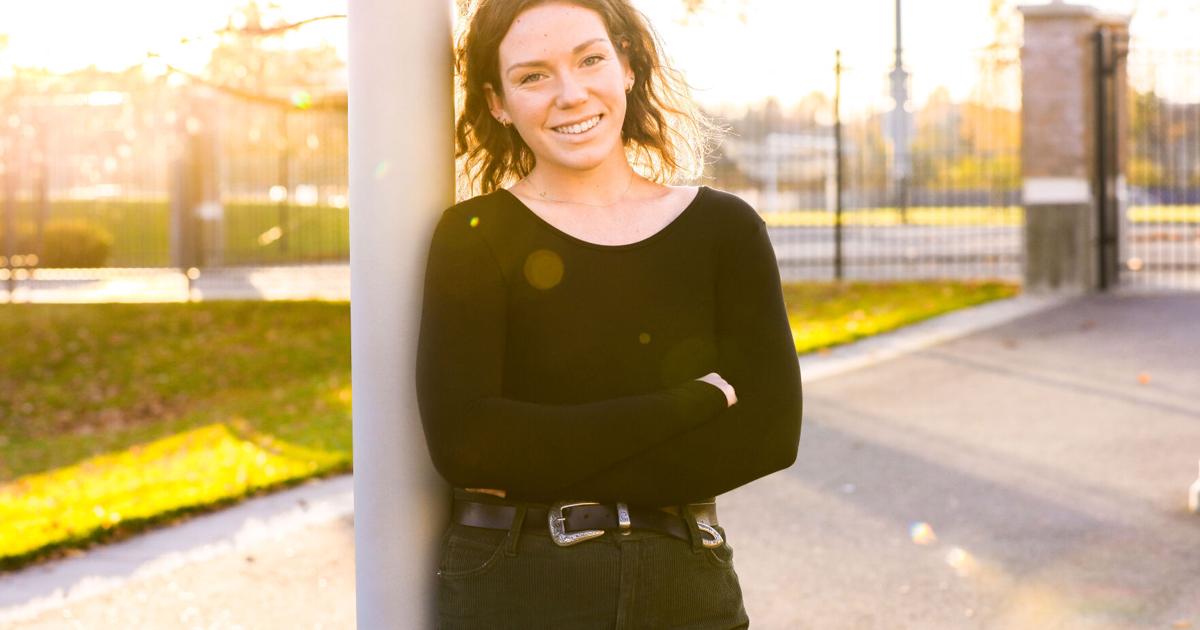 It seems almost inconceivable to row a million yards in a row on a rower in four days between 10 people.
Well, Grace Cahalane of the Gonzaga University Women's Rowing Team did this in her freshman year of high school; except that she did it with a group of four other people, and they finished it in three and a half days. Undertaking such a challenge, which set the Concept 2 record for the longest consecutive row in the small team and the fastest row a million meters in the small team, wouldn't be without obstacles, and Cahalane made it happen. experience from day one.
After finishing her time on the machine from midnight to 2 a.m., Cahalane was watching the next rower on the machine when she started to feel extremely dizzy. She passed out moments later, which alarmed her teammate, who ran out of the room looking for someone to help her.
"I just opened my eyes and I am sitting next to the [rowing machine] while the other girl ran out of the room to grab someone, "Cahalane said. "I didn't get up, but I just leaned over the ergometer, grabbed the handle and started pulling because I was just like 'we can't lose.' The other people ran into the room telling me to stop but I continued.
It takes a special tenacity and level of mental toughness to be a rower at the level that Cahalane reached as a member of the V8 boat for GU, which has won the West Coast Conference (WCC) title in consecutive seasons. . For Cahalane however, much of that tenacity was built before she even attached herself to a rower.
Growing up in San Francisco, Cahalane started playing Gaelic soccer and hurling at the age of seven. Both sports are originally from Ireland, where Cahalane's parents are from.
Gaelic soccer is a sport that uses the hands and feet to move a soccer-shaped ball called a Gaelic ball between teammates in an attempt to place the ball in a goal for three points or between two goal posts for a point. In defense, players use their shoulders to challenge the movement and may attempt to remove the ball from the hands of opposing players.
Hurling is played with a baseball-sized ball called a sliotar and sticks called hurleys where players hit the sliotar against each other on the field before trying to hit the sliotar in a goal. The defenders use their bodies and their own hurleys to prevent the other team from advancing.
Both sports are heavy on contact and high endurance, and as a goalkeeper to pitch on his home club, Cahalane had seen more than his fair share of injuries.
"Grace is tough," said Grace Nickas, a senior colleague on the rowing team who was recruited to GU with Cahalane. "Like I couldn't handle the rowing challenge she took on, and the other sports she played in high school are tough."
Cahalane suffered a concussion at one point while playing goalie in hurling before entering her freshman year of high school, which ultimately caused her to quit soccer, which is the sport she had. initially planning to practice for his high school. It was then that Cahalane discovered rowing, which she first used to stay in shape while preparing to join her Gaelic soccer and hurling club.
Cahalane continued to play the two native sports of her country until the end of her freshman year of high school when her recruiting for rowing took off. Gaelic football and hurling gave him opportunities that most athletes dream of, to play with and against the equivalent of the US National Under-17 team, to travel to cities like Chicago, Boston and Atlanta. , and even to travel to Ireland to play against clubs. .
"A highlight for me was going to Ireland to play at one of my friends' clubs in high school," said Cahalane. "I also played against the best team here in the US, my sophomore year of high school was really fun because they are a rival and almost always beat us, but that year we beat them in a very greenhouse."
While Cahalane has quit Gaelic football and rushed to pursue rowing in earnest, she believes her absence from the sport is temporary and that she will return to play for her local women's club after college.
After hanging up on spikes and narrowing her rowing choices to three schools, Cahalane chose GU because of the winning culture of a program she always felt she could make an impact on in due course. However, when she arrived on a team that had a different head coach than the one she had recruited in high school and a team culture more concerned with not losing than winning, Cahalane felt that the time was right for her. to have an impact was then and now.
She and the other rowers in her class took it upon themselves to start creating a healthy team environment that would make everyone who came after them really feel welcome. While Cahalane was recruited to row at GU, walk-ons are a staple of the team every year as they round out the roster. For much of his first season, walk-ons weren't included in the same workouts as other athletes and were more on the fringes of team dynamics.
"Grace is the type of person who naturally puts the needs of others before her," said Abigail Gagnon, a senior on the rowing team who joined the team in 2018. "She took on her to reach out to us in trying for the team to make sure we were okay and if there was anything we needed.
Cahalane's personality emanated from the rest of her teammates. Over the past two seasons, despite another head coach change in 2020 and several incoming and outgoing assistants, the current senior class has consistently built a team culture based on a desire to help each other through care and healthy competition.
"I came to train everyday like everyone else, kind of dreading it and just trying to do it," said Cahalane. "It's different now because I get up enthusiastically every day to compete next to people who are almost as fast if not as fast as me, and I know that if I work hard they will put in a lot more effort and the whole team is improving.
Cahalane's aspirations for this season are to win the West Coast Conference Championship and end her final year strong with the rest of her teammates at the NCAA National Championships.