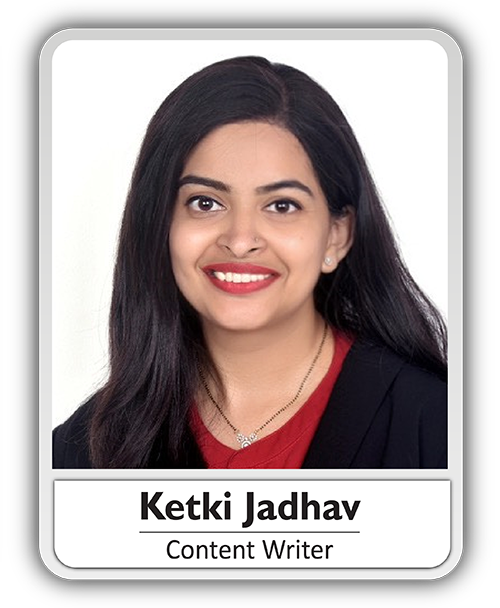 Sep 16, 2022
With the constant increase in inflation, education has become expensive in India as well as abroad. Quality education may not be affordable for everyone. Thus, many students opt for an education loan to finance their higher education. However, there can be many reasons why you might not qualify for a student loan or have to pay a certain amount yourself, which you cannot afford. In such cases, instead of borrowing money from friends or relatives, students can opt for a personal loan.
Before deciding to use a personal loan to finance your education, it is essential to understand the nuances of a personal loan and how it differs from an education loan.
An education loan is granted for a specific purpose and can only be used to take a course that you mentioned when applying for the loan. It can cover all study-related expenses incurred during the duration of the course. For example, it usually includes admission fees, tuition fees, library fees, the cost of a laptop, books, travel tickets (if you are studying abroad), etc. You usually have to pay a certain percentage of the total cost of a course yourself.
Since an education loan is specifically for students, the eligibility criteria differ from a personal loan. A student can apply for an education loan with a parent, guardian, or guarantor, and the loan is approved based on their income. A student is considered the primary applicant and the parent is considered a co-applicant. A student must repay the loan after completing the course. Typically, banks/financial institutions allow students six months after completing the course to begin paying IMEs. This exempt period for paying EMIs is called the moratorium period. A student or parent/guardian must pay simple interest charged by banks/financial institutions during the study/course period. And, after the relaxation period of 6 to 12 months, a student is required to repay the loan.
Whereas a personal loan is an unsecured loan which does not require any collateral and can be availed with minimal documentation. Unlike an education loan, a personal loan can be used for a variety of purposes as it comes with no end use restrictions. It is an easy way to obtain funds to take care of various personal and financial needs, and can be repaid according to the terms and conditions of the lender. A personal loan can cover all of your study costs without any compulsory contribution on your part if you are eligible for this amount.
A personal loan is usually offered to people aged 21 and above with a minimum monthly income of at least Rs 15,000 to Rs 25,000. Since it is an unsecured loan, your credit history and your Credit score play a major role in loan approval process. Therefore, a personal loan could be ideal for professionals who want to pursue higher education for better opportunities. However, students with no work experience and no income can apply for a personal education loan because their parent or guardian is the primary applicant. It is advisable to check the personal loan eligibility criteria beforehand, as in India many lenders do not offer personal loans to students.
What are the steps to follow when using a personal student loan?
1. Calculate the exact need:
While availing a personal loan for education, it is essential to know your needs first. You need to know the exact amount you need for tuition fees and other education-related expenses because, unlike an education loan, a personal loan is a one-time loan. This will help you borrow enough funds for all your education-related expenses and avoid excessive borrowing, which will save you from spending interest.
2. Check your eligibility:
There could be a difference between the personal loan amount you are asked for and the amount you are entitled to. Therefore, once you know your needs, you need to check your eligibility for the loan. Lenders use several parameters to calculate your loan eligibility, such as credit score, credit history, age, employment status, monthly income, existing loans, etc. Your credit rating plays an important role in calculating your repayment capacity. Since personal loans are unsecured loans, lenders would be inclined to offer you the loan only when you have a good to excellent credit score. Many websites allow you to check your eligible loan amount through online calculators. Once you have provided your financial information, the approximate loan amount you are eligible for will be displayed. If you are not working or do not have sufficient income, you must check the eligibility of your parent or guardian, who is the main borrower.
3. Find the right lender:
When it comes to availing a personal loan, there are a plethora of options as almost all banks and NBFCs offer personal loans. However, to get the maximum benefits, make sure to compare different lenders on different parameters such as interest rate, processing fees, late payment fees, pre-closing fees, convenience of payment. apply and repay the loan, customer reviews, etc., and choose the right lender.
Image sources: www.freepik.com
Join now: PersonalFN is now on Telegram. Sign up for FREE today to get a "Daily Wealth Letter" and exclusive mutual fund updates
4. Calculate your EMI:
Depending on the loan amount, the loan term and the lender's interest rate, you can calculate your monthly payment online. Unlike student loans, the EMI personal loan starts immediately. Therefore, make sure that you or your parent/guardian can comfortably repay the loan amount you opt for, and the monthly installments will not create financial stress.
5. Approach the lender:
Once you have finalized the loan amount and the lender, it is time to apply for the personal loan. You can apply online from the comfort of your own home or visit the nearest lender branch. Before applying, it is advisable to get all the minor details of the personal loan, including the terms and conditions, and to ensure that there are no hidden fees and charges. Also make sure you have all the necessary information and documents.
What are the factors to consider when using a personal student loan?
A personal loan has its pros and cons; Here are the factors to consider before availing a personal student loan:
1. Interest rate:
The interest rate is the main deciding factor because personal loans have the highest interest rate, and it usually ranges from 12% to 28% per annum. student loans have interest rates between 6% and 13% per annum When your personal loan repayment term is longer up to 4-5 years, you end up paying much more than the principal amount. Preferably, if your credit history is strong and your credit score is high, you can use this as leverage to negotiate a better interest rate with your bank.
2. Warranty:
The biggest advantage of a personal loan is that it does not require any collateral, which means that you do not have to pledge assets as you would with other secured loans, such as loan against property. . Since personal loans are unsecured, not having collateral ultimately increases the interest rate.
3. Processing fees:
Banks or financial institutions charge a certain amount to process your loan application. This processing fee can range from 1% to 3% of the loan amount, which is similar to the processing fee charged on an education loan. If you are a long-time customer of the bank and have a good CIBIL score, you can always negotiate the processing fee.
4. Prepayment charges:
It is prudent to partially repay or foreclose on your loans to save interest payments on future EMIs when you start work or obtain sufficient funds. Remember that most banks and financial institutions charge a prepayment fee if you want to partially repay or foreclose on your personal loan. Fees vary from company to company and generally range between 2% and 5%, which makes a big difference, especially when the dues are high.
How to apply for a personal loan online?
Applying for a personal loan online is the most convenient and fastest way. Follow these steps to apply for a personal loan online:
Once you have finalized the lender, visit the lender's official website (some lenders also offer the service through their mobile apps)

Go to the loan sections and choose Personal Loan

Click 'Apply Now'

Enter your personal data and submit the form

The lender will assess your details and you will receive a call or text accordingly

You will need to upload the necessary documents requested by the lender or request a document pickup

Once approved, the lender will immediately disburse the loan amount to your registered bank account

The process will be even faster and easier if you are an existing customer of the lender, as you can also apply from internet banking.
How to apply for a personal loan offline?
Visit the nearest branch of the bank / NBFC

The bank/NBFC representative will guide you through the process

You will need to submit a duly completed and signed personal loan application form along with the necessary documents upon request from the lender

Once the loan is approved, the funds will be credited to your registered bank account
Should I opt for a personal student loan?
To finance your studies, a student loan is the best choice because it does not require you to have a stable income and can be used at an attractive interest rate. On the other hand, a personal loan is an expensive option for financing your education because repayment begins immediately and may take longer. Also, if you're not earning money, your parent or guardian must be the primary applicant, and eligibility will be based on their credit score and income. However, if you do not qualify for a student loan for some reason or if you need funds to pay the mandatory student loan contribution, you may want to consider a personal loan. Before availing yourself of a personal loan, make sure you read the terms and conditions and the loan agreement carefully to avoid any unpleasant surprises in the future.
Best wishes,
Ketki Jadhav

Content Writer