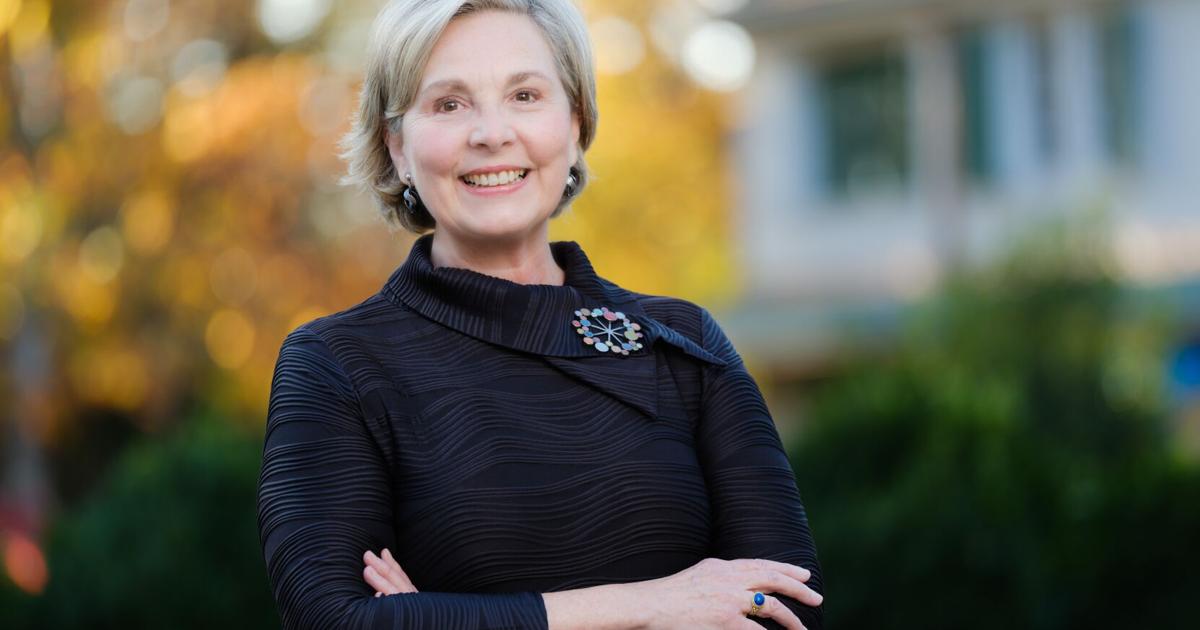 Perkins appointed by President Biden to the National Museum and Library Services Commission Institute of Museum and Library Services
WINSTON-SALEM, NC (August 12, 2022) – Allison Perkins, executive director of Reynolda House and associate provost of Wake Forest University for Reynolda House and Reynolda Gardens, was named by President Joe Biden to the National Museum and Library Services Board effective today. Perkins is one of 11 professionals appointed to the national board. A White House announcement was circulated today and can be found under the Briefing Room tab at whitehouse.gov.
The National Museum and Library Services Board, established by 20 USC § 9105a, advises the Institute of Museum and Library Services (IMLS) on general policies regarding the duties, powers, and authority of IMLS with respect to museums, libraries and information services, as well as the annual selection of national medal recipients.
"I am honored to be appointed to the National Board of Museum and Library Services," said Perkins. "I firmly believe in the power of museums and libraries to arouse curiosity and the desire to learn. Such community spaces enhance our lives and broaden our horizons, strengthening our ability to understand the wider world. I spent the first half of my career as an art museum educator, and that experience permeates everything I do as a museum and university administrator. My belief in the power of education is deeply rooted in how museums can help people learn, imagine, and discover personal purpose. I am honored by the distinct privilege of being invited to serve on the board of an organization that celebrates the impact of museums and libraries.
Reynolda has received two IMLS grants, both through the Museums for America program. In 2012, the museum received $137,698 for a website redesign, which included revamping opportunities for digital engagement with its visitors. Reynolda also received $143,530 in 2016 to develop a free downloadable mobile audio-visual tour, Reynolda Revealed, to allow visitors to engage with the stories conveyed by its grounds, art collection, and archives.
"Throughout my 39-year career, I have worked for several art museums that have received grants from IMLS that have been crucial in helping the institutions fulfill their mission," Perkins said. "Reynolda is no exception. I am proud of the critical funding Reynolda has received from IMLS, enabling us to achieve strategic goals.
"Congratulations to Allison Perkins on this nomination. It is a true testament to her exceptional and distinguished career in art museums," said Dr. Susan R. Wente, President of Wake Forest University. "She is a strong and innovative leader who came to Reynolda 16 years ago. Under her leadership, the museum has increased its visibility nationally, bringing more attention to its impressive collection of American art and engaging diverse audiences through the expansion of its programs and educational opportunities.She brings her vast knowledge and experience to the National Museum and Library Services Board.Her appointment also speaks to the national significance of the Reynolda House Museum of American Art.
A fiery leader and gracious steward of the art, Perkins joined the staff of the Reynolda House Museum of American Art in Winston-Salem, North Carolina, as executive director in 2006. She was named associate vice president of the Wake Forest University for Reynolda House and Reynolda Gardens in 2015. Reynolda is becoming a unified destination for visitors of all ages and backgrounds to experience a sense of belonging through peaceful contemplation, play, work and learning. Each year, more than 180,000 visitors from North Carolina and beyond visit the historic 1917 estate, which includes the acclaimed art museum, formal gardens and public grounds. Reynolda's affiliation with Wake Forest University has grown in several stages, and the historic property and school share a foundation in the humanities for the common good. Perkins considers herself an advocate for the public, and in her role at Reynolda, she supports the institution's mission to connect people to the beauty and complexity of American history through the integration of art, of nature and history.
Perkins spent the first half of his career teaching art museums. Prior to joining Reynolda, she was assistant director of education and interpretation at the Baltimore Museum of Art, leaving her former position as director of education at the Amon Carter Museum of American Art, Fort Worth. Perkins received a Bachelor of Arts in Art History from Lake Forest College and completed graduate studies in Art History at the University of Chicago. She is a graduate of the Getty Leadership Institute, an executive education program for senior museum managers.
About the Institute of Museum and Library Services
The Institute of Museum and Library Services is the primary source of federal support for libraries and museums nationwide. We advance, support, and empower America's museums, libraries, and related organizations through grantmaking, research, and policy development. IMLS envisions a nation where individuals and communities have access to museums and libraries to learn and be inspired by the trusted information, ideas, and stories they contain about our diverse natural and cultural heritage. To learn more, visit imls.gov and follow us on Facebook and Twitter.
About Reynolda
Reynolda is located on 170 acres in Winston-Salem, North Carolina and includes Reynolda House Museum of American Art, Reynolda Gardens, and Reynolda Village Shops and Restaurants. The Museum presents a renowned art collection in an incomparable historic setting: the original 1917 interiors of the 34,000 square foot home of Katharine and RJ Reynolds. Its collection is a timeline of American art, and featured exhibits are offered in the museum's Babcock Wing gallery and in the rooms of the historic house. The gardens serve as a 134-acre outdoor horticultural oasis open to the public year-round, with colorful formal gardens, nature trails and a greenhouse. In the Village, the estate's historic buildings now house a vibrant mix of boutiques, restaurants, businesses and services. Plan your visit to reynolda.org and use the free Reynolda Revealed mobile app to tour the estate.