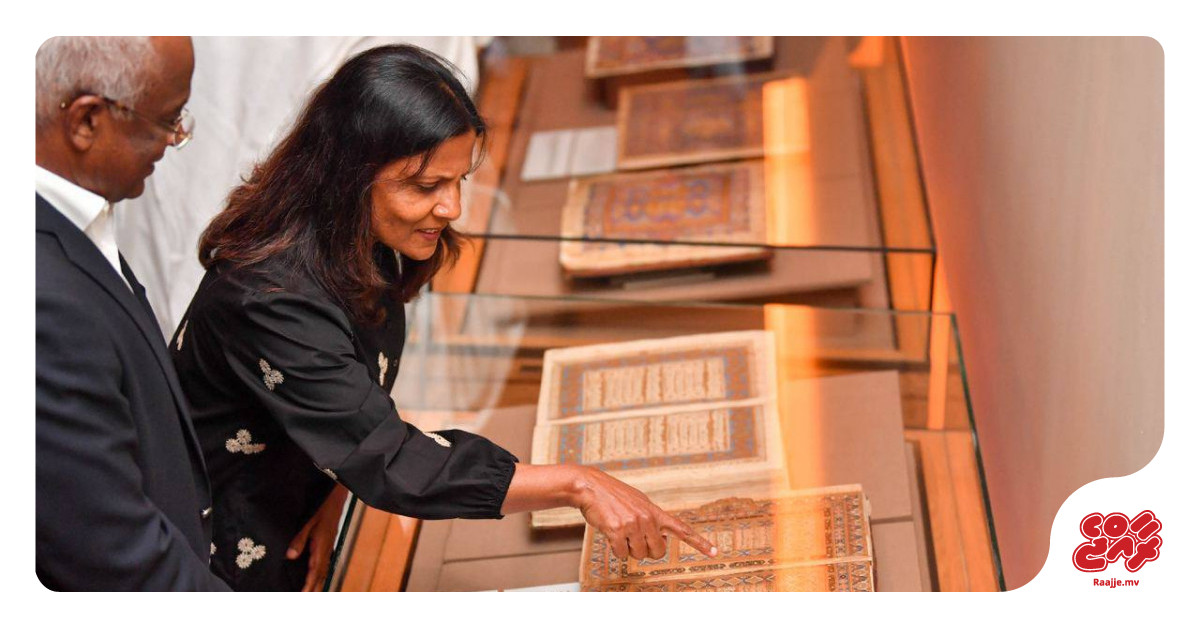 The first couple from the Maldives visited the Bahrain National Museum and Beit Al Quran facility in Bahrain.
President Ibrahim Mohamed Solih and First Lady Fazna Ahmed visited the Bahrain National Museum and Beit Al Quran facility on Friday as part of the first couple's official visit to the Kingdom of Bahrain.
The Bahrain National Museum was officially opened by the late Amir HH Shaikh Isa bin Salman Al-Khalifa on December 15, 1988. The museum complex is made up of two connected buildings which house the permanent exhibition area, exhibition halls temporary spaces, an art gallery, and a conference room, among other amenities. The museum is the repository of 6000 years of Bahrain's history.
The Beit Al Quran facility is a multi-purpose complex established in 1990. The complex is most famous for its Islamic Museum, which is one of the most renowned Islamic museums in the world. It was built to house a comprehensive and valuable collection of the Quran and other rare Islamic manuscripts.
The institution and its museum house historic Quranic manuscripts from various parts of the Islamic world, including China in the East and Spain in the West, which represent the progression of calligraphic traditions from the first Hijri century (622-722 AD) and Islam. Golden Age, to the present day.
The President and First Lady are currently on a state visit to the Kingdom of Bahrain at the invitation of the King, HM Hamad bin Isa Al Khalifa.