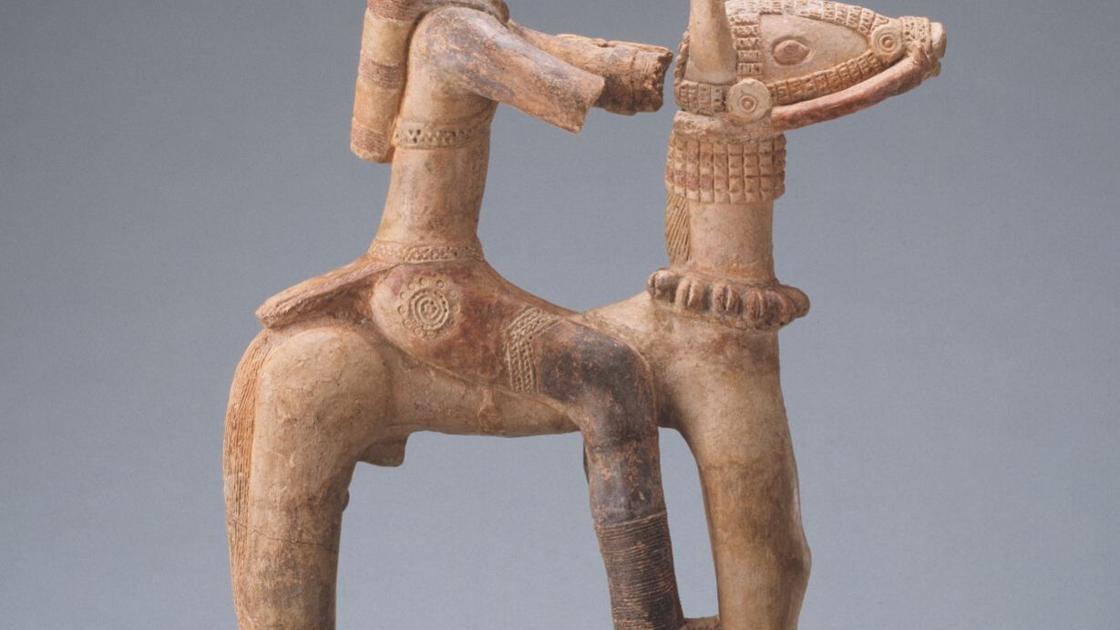 These are the pages mostly left out in history and art books. Combining contemporary works such as textiles, jewelry and other objects from the 19th and 20th centuries with fragments of ancient works, this exhibition offers the possibility of using "the archaeological imagination" as a starting point for our understanding. of the present through interconnections with the past.
On display are rich examples of works in gold which include alongside the coin and a superb biconical bead (dated from the 10th to the 11th century, in Egypt or Syria), a marvel of technical sophistication like the "Leaf of the Blue Quran" from the 10th century.
Beads, jewelry and pottery are archaeological treasures, as well as works of lasting beauty that are still cherished today. In the archaeological excavations of Igbo Ukwu, Nigeria, more than 600 prestigious objects, including extraordinary sculptures in cast copper alloy from the 8th to the beginning of the 12th century, have been discovered. An extraordinary number, over 165,000 glass and carnelian beads have been unearthed, as well as 14th to 15th century gold earrings, pendants and rings from another Durbi Takusheyi site.
More than 500 fragments of woven cotton and wool textiles from caves used as burial sites in the Bandiagara escarpment in Mali, as early as the 11th century, have also been discovered, revealing information about areas near the centers of the roads. trans-Saharan trade. The variety of weaving and dyeing techniques, as well as the ceramic vessels, tools, weapons and ritual objects found at these sites, provide further clues.