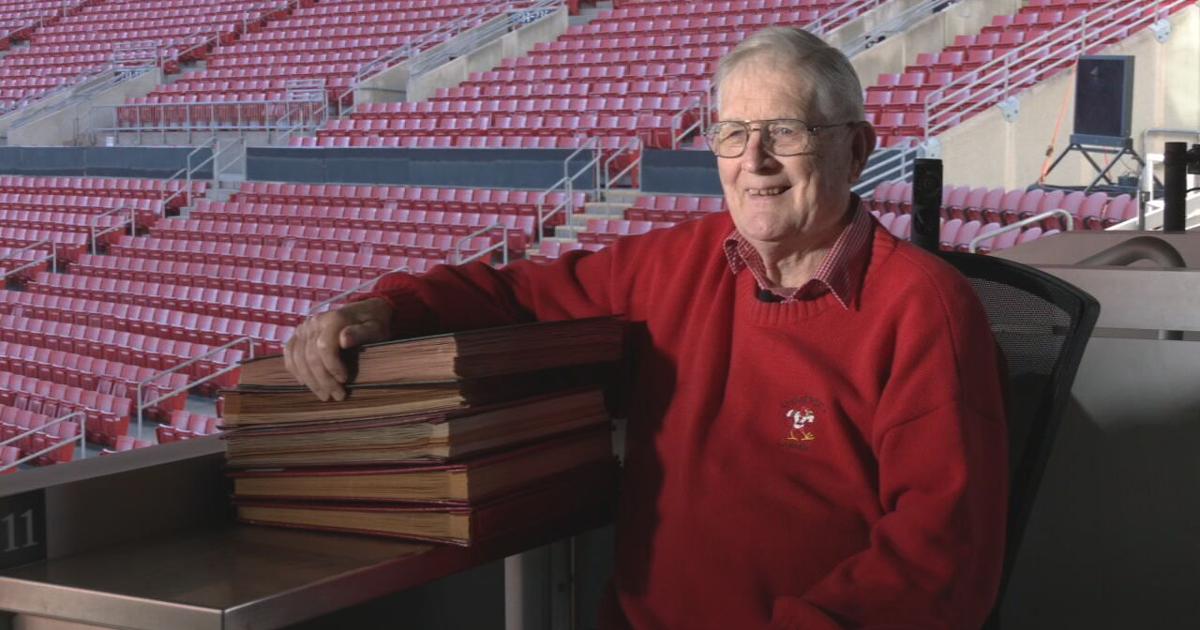 LOUISVILLE, Ky. (WDRB) – Larry Kinney has been spending real time in the stands, watching and critiquing Louisville football.
"I'm glad the punter is out there, he has to be," Kinney said, while watching a practice. "My brother went to the University of Louisville. He took me to all the ball games."
It started when Larry was only 9 or 10 years old.
"Believe it or not, football was played at Manual Stadium in those days," Kinney said.
His fandom only grew when he officially became a cardinal himself, and he will take it with him into the professional world.
"I went to Convenient Food Mart, a big convenience store chain here in Louisville, and it was owned and operated by two avid British fans," Kinney said.
They weren't too catty about the sport and hired Kinney as their marketing manager anyway. Little did they know that at first he had big plans.
"Fifty stores in the media market, we have to be next to the U of L," Kinney recalled.
He developed a partnership with athletics in Louisville. It worked for the grocery chain and the university. So much so, Larry was invited to join a group of businessmen, tasked with better promoting sports in Louisville. It was a bit difficult at the time.
"It made me cling to the details of every ball game," Kinney explained.
He started scrapbooking in 1981.
"Everything that was printed on the U of L, I kept it here," he said.
Every Liberty and Fiesta Bowl, every title, every stat.
"I kept albums for like 30 years," Kinney said.
There are 32 in all. It kind of made him an unofficial U of L sports historian. But now, it's time for Larry to part ways with his house history books.
"We have a plan to give them to someone who can put them to good use," Kinney said.
After they were all loaded onto a cart, they became the property of the university he loves so much.
"Mr. Larry spent a ton of years on this," Asst said. Cardinal Athletic Fund Development Director Matt Thorne. "We want to keep what he's done in good hands."
People around the U of L have a saying and a hashtag, L1C4. It stands for "Louisville 1st, Cards forever," and if there ever was one fan he represents more than any other, it's Larry Kinney.
He was there at Manual Stadium decades ago, and at Cardinal Stadium now, documenting pretty much all the way for the fanatics who come after him.
Copyright 2021 WDRB Media. All rights reserved.