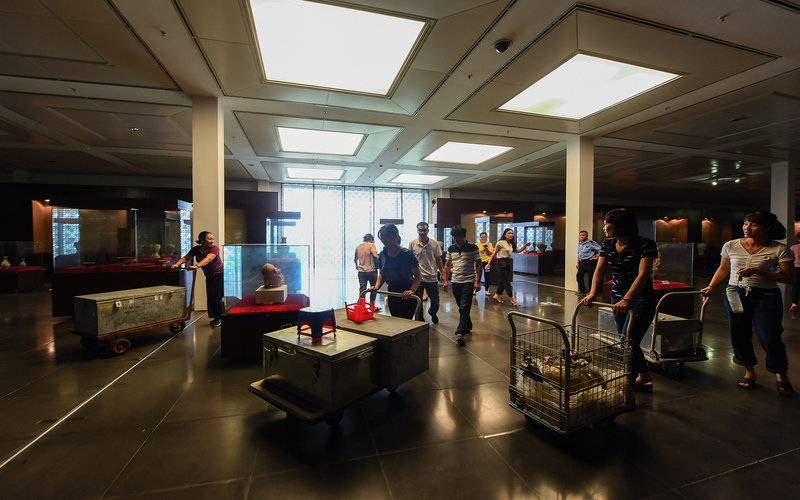 The National Museum of Vietnam History has rolled out a brand new 3D virtual tour, allowing the public to contemplate national treasures.
the browser does not support the iframe.
The introduction of the online tour allows art lovers to enjoy the museum's collection of national treasures, including bronze drums, books and sculptures, anywhere, anytime, on smartphones or computers.
This is part of the museum's efforts to get closer to the public given that COVID-19 has forced it to close for many months.
In particular, visitors have access to high resolution video clips of national treasures, to better understand their historical and artistic values.
The museum has also conducted several educational programs, including "history lessons" and "I love the history club", which have created a playground for students and helped promote national cultural identities.
The museum's decision is in line with the Ministry of Culture, Sports and Tourism's policy on digital transformation in the second half of this year as the COVID-19 pandemic continues to affect the sector.
The ministry will work on the realization of projects between 2021 and 2030 on the digitization of cultural heritage, the creation and revision of digital maps, and the collection, preservation, display and popularization of Vietnamese cultural heritage./.
Source: VNA